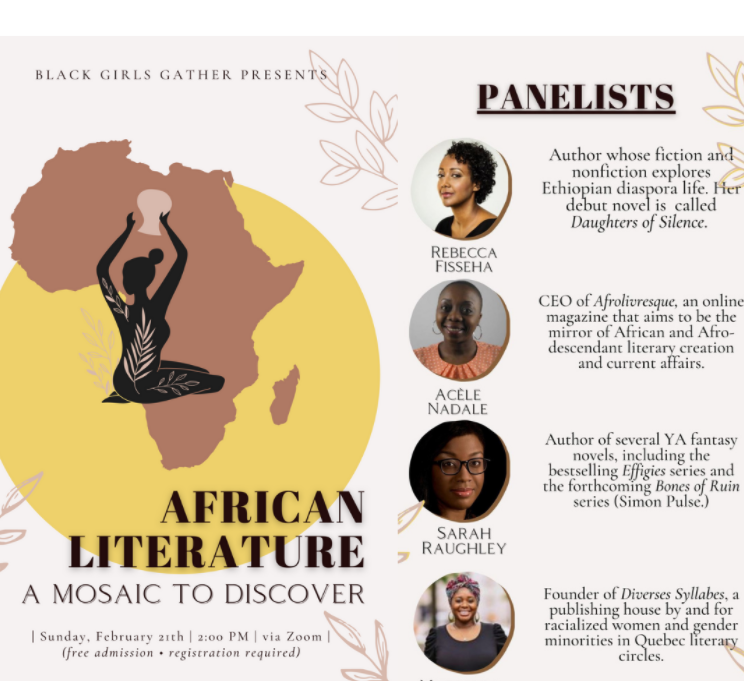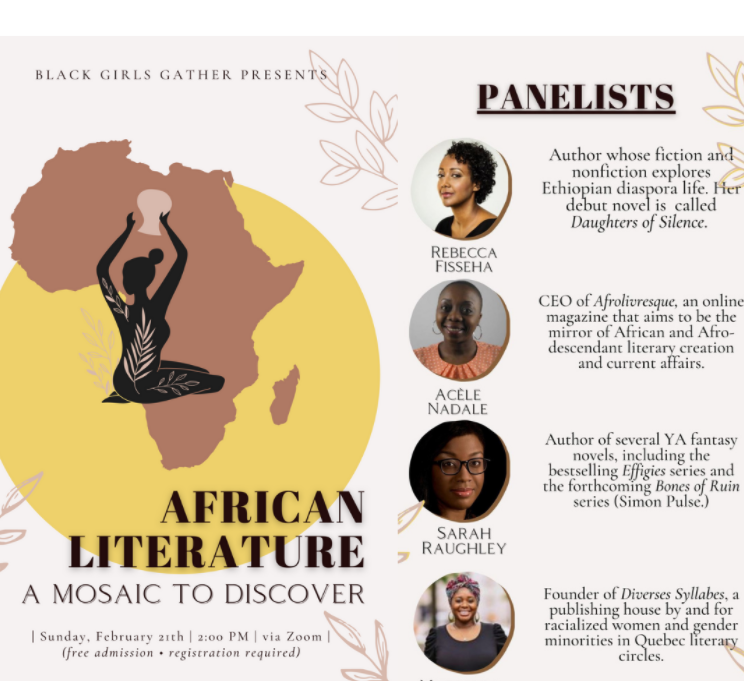 African Literature : A Mosaic to Discover
In our efforts to continue with our BHM theme "Doing It For the Girls: Behind Every Great Black Woman is the Great Girl She Once Was", Black Girls Gather is hosting it's very first panel!
Open to the public, this panel centers around the literary world and its intersection with the African diaspora.
African literature is a never-ending mosaic that we ought to discover.
To start it off, we have invited authors, an entrepreneur and a publisher to discuss the themes of African literature, literature through a woman's lens and entrepreneurship.